May 10, 2021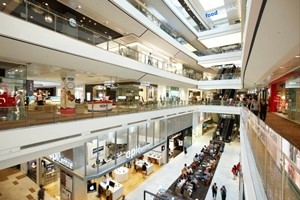 313@somerset has maintained a healthy occupancy rate of 98.6% as of 31 March 2021, while tenant retention rate stood at around 62%.
Lendlease Global Commercial REIT's (LREIT) portfolio continues to remain resilient, with portfolio occupancy at 99.7% as at 31 March 2021.
In its third quarter FY2021 operations update, the REIT's manager – Lendlease Global Commercial Trust Management – revealed that the portfolio's weighted average lease expiry (WALE) stood at nine years by net lettable area (NLA) and 4.6 years by gross rental income (GRI).
The manager shared that it has completed around 98% and 97% of the expiring leases in FY2021 by NLA and GRI, respectively.
It revealed that 313@somerset has maintained a healthy occupancy rate of 98.6% as of 31 March 2021, while tenant retention rate stood at around 62%.
Tenant sales and visitation at the mall recovered by around 94% and 77%, respectively, over the same period last year. On a year-on-year basis, tenant sales registered a growth of 1.4% in February and 16.4% in March. As of 31 March 2021, LREIT registered tenant sales of $46 million and visitation of 6.6 million.
The mall's multifunctional event space has been substantially leased to Live Nation, one of the leading live entertainment firms in the world, as anchor tenant.
"Development works are expected to commence in the second half of 2021 and set to complete in 2022," said the manager.
"When completed, the multifunctional event space will create synergy and connect seamlessly to the Discovery Walk, which is linked to 313@somerset. The new event space, with experiential lifestyle and entertainment events that run throughout the year, is expected to draw constant footfall and boost tenant sales in 313@somerset."
On Jem, the manager noted that Swedish furniture giant IKEA opened its first small-store concept in Southeast Asia at the mall, which spans over 6,500 sq m. Other new tenants include Tsui Wah, Pizzakaya, Scoop, iSteak and simpleBurger.
Meanwhile, LREIT's three Grade-A offices in Milan, Sky Complex, remains fully leased to Sky Italia, which is owned by Comcast Corporation.
"The tenant continued to exercise vigilance over safe management measures in the premise while live broadcasting with limited audience numbers continued to take place," said the manager.
It also revealed that LREIT plans to make distributions to unitholders semi-annually.
"LREIT intends to distribute 100.0% of its adjusted net cashflow from operations for the period from 2 October 2019 (being the date LREIT was listed) to the end of 30 June 2021," it said.
Looking for a property in Singapore? Visit PropertyGuru's Listings, Project Reviews and Guides.
Victor Kang, Digital Content Specialist at PropertyGuru, edited this story. To contact him about this story, email: victorkang@propertyguru.com.sg
Related Articles:
Lendlease launches mobile app for its Singapore malls
Lendlease Global REIT makes stellar debut on SGX