Dec 29, 2021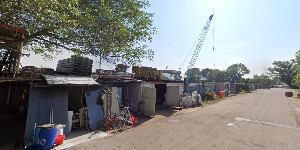 The 20-year leasehold site at Jalan Papan is 0.90 ha and has a gross plot ratio of 1.4. Source: Google Maps
JTC on Tuesday (28 December) launched an industrial site at Jalan Papan (Plot 8) for tender.
"The site is the last of four Confirmed List sites for the second half of the 2021 Industrial Government Land Sales (IGLS) programme," said JTC.
Zoned for Business 2 use, the 20-year leasehold site has an area of 0.90 ha and a gross plot ratio of 1.4. It also comes with a maximum building height of 120m Singapore Height Datum (SHD) and a project completion period of 60 months.
The tender for the site will close on 22 February 2022.
Looking for a property in Singapore? Visit PropertyGuru's Listings, Project Reviews and Guides.
Cheryl Chiew, Digital Content Specialist at PropertyGuru, edited this story. To contact her about this story, email: cheryl@propertyguru.com.sg.