Mar 30, 2020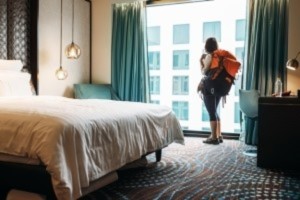 This comes as standard average occupancy rate stood at 51% last month, down from the 83.1% registered in January, which witnessed little impact from the Covid-19 outbreak that was still primarily confined to China, reported The Business Times citing Singapore Tourism Board (STB) data.
The occupancy rate stood at 88.5% in February 2019.
While the average room rate in February increased by 2.3% year-on-year at $230 per night, the revenue per available room (RevPAR) dropped 41% year-on-year to $117.
Large hotels, which was defined by STB as those with over 300 rooms, seemed to be worst hit as occupancy rate fell 39.5 percentage points year-on-year to 51.4%. Their RevPAR also dropped 42.7% year-on-year to under $125.
Medium-sized hotels with 101 to 299 rooms were moderately affected, with occupancy rate dropping 35.4 percentage points to 52.1%, while RevPAR declined 36.3% to $114.
Small hotels, with up to 100 rooms, saw their occupancy rate drop 26.6 percentage points to 46.2%, while RevPAR fell 30% year-on-year to $71.
These figures came ahead of widespread border closures as well as national lockdowns across the globe since it was only in March that the World Health Organization declared Covid-19 as a global pandemic.
Covid-19 has affected over half a million people globally and killed over 24,000 since the virus emerged in late-December in Wuhan, China.
Eugenia Rosaline Shlaen at PropertyGuru edited this story. To contact her, e-mail eugenia@propertyguru.com.sg
Related Articles:
COVID-19 not to have a "knock-out punch" effect on hospitality sector
COVID-19: Businesses, attractions slash senior staff's wages to reduce cost
Singapore government imposes stricter safe distancing measures; malls to limit shoppers