Feb 15, 2019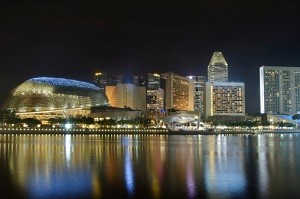 Singapore hotels are expected to attract robust interest this year, with investors anticipated to purchase more of such properties, according to JLL's Hotel Investment Outlook 2019.
"Building on 2018, investment momentum is expected to accelerate as investors look to sell assets and ride the anticipated tourism boom, especially in Japan and Singapore," said the report, adding that the latter is on investors' radars.
"The most notable buyers will be Pan-Asian private equity funds that raised capital last year but have yet to deploy it. Listed REITs, particularly Japanese REITs, will look to Asia's most liquid markets for purchases, while conglomerates and owner/occupiers will buy selectively in key markets."
However, the report revealed that overall hotel transactions in the Asia Pacific region declined by 38.5 percent from US$13.5 billion in 2017 to US$8.3 billion last year.
Nonetheless, total hotel sales in Asia Pacific is expected to rebound by about 15 percent year-on-year to US$9.5 billion – the only expected annual growth for 2019. The region's transaction volumes this year is expected to be driven by hotel sales in Japan and Singapore.
"Investor sentiment in Japan will remain buoyed by the Rugby World Cup and the Tokyo Olympics – the market has already seen an 8.7 percent growth in tourism year-on-year. Similarly, Singapore's hotel market pulled in seven percent more tourists last year, driving positive RevPAR increases across all chain scales," noted JLL.
In comparison, total hotel investment in the Americas is forecasted to remain unchanged from US$36.5 billion in 2018, while that for Europe, the Middle East and Africa (EMEA) is projected to fall by 5.0 to 10 percent from US$22.9 billion last year to US$21.1 billion in 2019.
Globally, total hotel deals is expected to slightly decline from US$67.7 billion in 2018 to US$67.2 billion this year, albeit this is an improvement from the US$66.4 billion recorded in 2017.
Romesh Navaratnarajah, Senior Editor at PropertyGuru, edited this story. To contact him about this or other stories, email romesh@propertyguru.com.sg
Related Articles:
Three new hotels to open in Sentosa from April 2019
Investors on the prowl for Singapore hotels: CBRE
Singapore hotels see more clients thanks to "Crazy Rich Asians" movie