Nov 7, 2019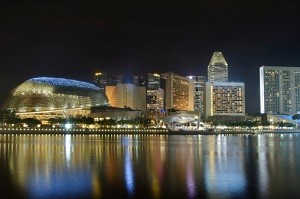 Increased visitor arrivals into Singapore is seen as a boon for the hospitality sector, despite the slow growth of hotel rooms.  
The limited hotel supply in Singapore's hospitality sector and the stronger demand from tourist could prove to be a boon for the sector.
While the city-state saw visitor arrivals steadily grow by 2.1% year-on-year to 14.3 million during the first nine months of 2019, the growth rate of new hotel rooms is expected to grow by just 0.7% from 2019 to 2022, reported Singapore Business Review.
According to the Singapore Tourism Board (STB), tourism receipts reached $13.1b in Q2 2019, a decline of 3% when compared to the same period last year. Hotel revenue also dipped by 0.1% to $1b, despite Singapore seeing 4.6 million tourist arrivals in the quarter, or a 1.7% increase compared to the same period last year.  
With this, revenue per available room (RevPAR) posted a stable growth this year, revealed JLL Hotels and Hospitality. As at year-to-date September, RevPAR for the upscale segment increased 2.5% year-on-year, while that for midscale and economy segment climbed 2.1% year-on-year.
"The restricted supply pipeline over the next few years may prove timely in hindsight given the prevailing headwinds, globally. Already we are seeing a slowdown in the US and Chinese economies, with this having a knock-on effect on corporate earnings, leading to some retrenchments, thereby impacting disposable incomes globally," said Colliers International's executive director of valuation and advisory services Govinda Singh.
"Given the high correlation of hotel demand to disposable incomes, we could expect some slowdown as businesses and consumers remain cautious. We already note from the recent Singapore Tourism Board (STB) data that tourism receipts, and that specifically spent on accommodation has slowed," he said.
"As demand grows, and with the longer-term plans for the expansion of the integrated resorts (IRs) and the upcoming Greater Southern Waterfront development, it is likely that this will continue to drive tourism numbers."
Greater Southern Waterfront is a 30km waterfront corridor that runs from Gardens By The Bay East to Pasir Panjang. It is created by the relocation of Pasir Panjang Terminal and City Terminals (Pulau Brani and Tanjong Pagar) to Tuas Mega Port, which frees up 600ha and 325ha of waterfront land, respectively.
Giuliano Esposito, senior vice president for strategic advisory and asset management Asia at JLL Hotels and Hospitality, however, considers the slowdown of China and US economies as an advantage for the city-state instead of a liability, particularly in the topic of hotel investments since investors will likely move their capital to Singapore.
"The Singapore hotel market has traditionally been tightly held, however we are seeing increased liquidity in the market, driven by the strong weight of global capital seeking opportunities in perceived safe haven destinations," he said.
JLL Hotels and Hospitality Group data showed that Singapore is on track to close out a record-high of $2.5 billion hotel transaction volumes for this year alone.
Recent notable deals include Oakwood Premier OUE Singapore's $289 million sale in September and the $475 million acquisition of Andaz Singapore – dubbed as the biggest single hotel transaction in the city-state to date.
Victor Kang, Digital Content Specialist at PropertyGuru, edited this story. To contact him about this or other stories, email victorkang@propertyguru.com.sg