Jul 20, 2016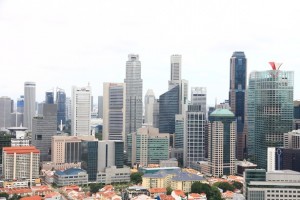 Singapore was ranked as the seventh best destination for data centres in the world in Cushman & Wakefield's 2016 Data Centre Risk Index given the low-risk environment it offers.
European countries clinched all top five positions, with Iceland on the lead, followed by Norway, Switzerland, Finland and Sweden. Completing the top 10 is Canada, which ranked sixth, South Korea, United Kingdom and the United States at eighth, ninth and tenth place, respectively.
According to Cushman & Wakefield, the index is designed to help companies make strategic investment and operational decisions on where to locate their data, whether it be server rack deployments or the creation of brand new facilities.
The top risks deemed by the index to affect the successful operation of a data centre include energy, international internet bandwidth, ease of doing business, corporation tax, political stability, sustainability, natural disaster, energy security, GDP per capital and water (availability per capital).
Cushman & Wakefield noted that the top five countries offer "politically stable environments for doing business while offering a low-risk location in terms of natural disaster risk and strong fundamentals in terms of energy security and share of renewable resources."
"Market realities are also reflected within the index with Singapore, South Korea and Hong Kong all featuring highly – the latter two evidence that proximity to market, ease of doing business and IT infrastructure can offset the risks of locating within a natural disaster zone," it said. It also noted that Singapore ranks as the most attractive market for doing business within their index.
Notably, Singapore and Hong Kong also benefit from an attractive tax environment, it said.
Nikki De Guzman, Editor at CommercialGuru, wrote this story. To contact her about this or other stories email nikki@propertyguru.com.sg
Related Articles:
Mapletree Industrial Trust DPU to increase 7% by end-2019 on new facility