Mar 24, 2016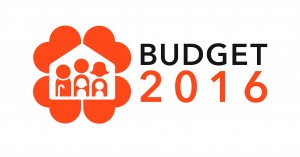 Finance Minister Heng Swee Keat delivered his first Budget statement in Parliament on Thursday (24 March), for the financial year from 1 April 2016 to 31 March 2017.
In the Budget speech, the minister announced that the government will be introducing an enhancement to the Revitalisation of Shops (ROS) Scheme.
"The government will set aside about $15 million annually to enhance the Revitalisation of Shops package to support promotional activities and upgrading projects in HDB town centres and neighbourhood centres," Mr Heng said, adding that this will help heartland shops "be more vibrant."
The minister added that SPRING will also work with the Federation of Merchants' Associations and local merchant associations to "strengthen their capabilities to support heartland businesses."
Image source:  Ministry of Finance.
Nikki De Guzman, Editor at CommercialGuru, wrote this story. To contact her about this or other stories email nikki@propertyguru.com.sg